Great News!
Moved to Ear Institute of Texas
Dr. Walter M Bain, MD has joined forces with the Ear Institute of Texas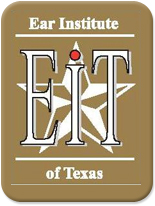 To better serve our patients, we closed our McCullough offices and moved to 18518 Hardy Oak Blvd, Ste 300 as part of the Ear Institute of Texas.
Dr. Bain provides the same great services and patients will benefit from a larger medical team that shares Dr. Bain's committment to top-notch medical care.
Ear Institute of Texas, PA
18518 Hardy Oak Blvd, Ste 300
[map]
Please make a note of our new address and phone number. We look forward to meeting you in our new home!
Need an ENT in San Antonio?
We can help.
Explore your options with Walter M Bain, MD
Dr. Walter M. Bain and staff welcome you and thank you for choosing us as your San Antonio health care provider.  Dr. Bain is a Board Certified Otolaryngologist (also known as an ENT or Ears, Nose, and Throat specialist) in private practice in San Antonio since 1981. Dr. Bain has been selected as a Super Doctor six times since 2005 and has been honored as a Scene in SA Top Doctor.
Meet Dr. Bain | Tips for New Patients | Visit the Office | CEDAR ALERT!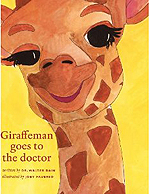 Meet Giraffeman!
Dr. Bain wrote Giraffeman Goes to the Doctor to help children with their trips to the doctor... and especially to specialists. Take an imaginary trip to the allerGATORist, the gasterFROGenterologist, and the RATiologist! Please browse the book online at Amazon for more information and reviews!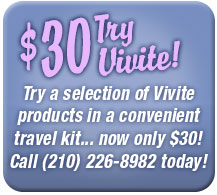 Mission Statement
Dr. Bain and staff provide expert care for patients with ear, nose, and throat problems including sinusitis, hoarseness hearing loss, dizziness, and cosmetic procedures. 


Located in Downtown San Antonio
The patient parking is located across the street between McCullough and Ogden.
We will validate your parking ticket for one hour of free parking.

Handicapped parking is available in the front of the building.
Office Hours
If you have an evening or weekend emergency, call the office and the answering system will direct you to leave a message for Dr. Bain.  Your call will be returned as soon as possible. If you call during the lunch hour or when the office is closed, you may leave a message with our answering system. Office hours are:
9:00 am to 4:00 pm, Monday through Thursday

9:00 am to 12:00 noon on Fridays
Closed daily for lunch

Specialized Services
Cosmetic treatment including BOTOX, RADIESSE, RESTYLANE, glycolic acid peels and skin care products
Treatment of acute and chronic nasal obstructions including Coblation Turbinate Reduction , Xomed turboplasty, office polypectomy including the use of Xomed powered microdebrider

Treatment of acute and chronic nasal allergies with Intranasal Steroid injections (ITK)
Evaluation and treatment of Laryngopharngeal Reflux (LPR)
Transnasal Esophagoscopy to evaluate the esophagus and gastroesophageal junction (GE junction)
Office biopsies and OSA procedures
Audiological Services to evaluate hearing loss and dizziness
Fiberoptic laryngoscope and transnasal endoscopy including "Endoscopic guided sinus cultures"
Cosmetic Treatments
Dr. Bain brings his medical expertise to bear when helping you decide which cosmetic treatments are right for you.  
If you have any questions prior to your appointment, please call the office at 210-696-HEAR (4327).