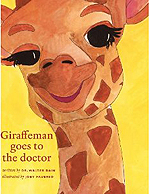 Meet Giraffeman!
Dr. Bain wrote Giraffeman Goes to the Doctor to help children with their trips to the doctor... and especially to specialists. Take an imaginary trip to the allerGATORist, the gasterFROGenterologist, and the RATiologist! Please browse the book online at Amazon for more information and reviews!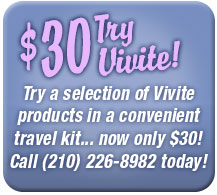 Mission Statement
Dr. Bain and staff provide expert care for patients with ear, nose, and throat problems including sinusitis, hoarseness hearing loss, dizziness, and cosmetic procedures. 


Located in Downtown San Antonio
The patient parking is located across the street between McCullough and Ogden.
We will validate your parking ticket for one hour of free parking.

Handicapped parking is available in the front of the building.
Office Hours
If you have an evening or weekend emergency, call the office and the answering system will direct you to leave a message for Dr. Bain.  Your call will be returned as soon as possible. If you call during the lunch hour or when the office is closed, you may leave a message with our answering system. Office hours are:
9:00 am to 4:00 pm, Monday through Thursday

9:00 am to 12:00 noon on Fridays
Closed daily for lunch

Specialized Services
Cosmetic treatment including BOTOX, RADIESSE, RESTYLANE, glycolic acid peels and skin care products
Treatment of acute and chronic nasal obstructions including Coblation Turbinate Reduction , Xomed turboplasty, office polypectomy including the use of Xomed powered microdebrider

Treatment of acute and chronic nasal allergies with Intranasal Steroid injections (ITK)
Evaluation and treatment of Laryngopharngeal Reflux (LPR)
Transnasal Esophagoscopy to evaluate the esophagus and gastroesophageal junction (GE junction)
Office biopsies and OSA procedures
Audiological Services to evaluate hearing loss and dizziness
Fiberoptic laryngoscope and transnasal endoscopy including "Endoscopic guided sinus cultures"
Cosmetic Treatments
Dr. Bain brings his medical expertise to bear when helping you decide which cosmetic treatments are right for you.  
If you have any questions prior to your appointment, please call the office at (210) 226-8982.